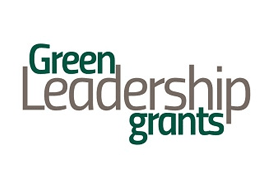 Students Implement Change
This program is designed to empower elementary, middle and high school students participating in the Dream in Green Academy's environmental education programs by providing grants to support Green Team's 'green' initiatives. kindergarten to 12th grade students learn to brainstorm ideas, manage budgets, work as a team, and execute projects that have a long-lasting impact on the environment.
Program Goals:
to support schools in creating projects that promote environmental sustainability;

to empower and develop student leaders through green initiatives at their school; and

to develop long-term behavioral changes and community sustainability.
Grant Categories
In the 2022-2023 academic year, Dream in Green will award grants totaling $10,000 for Green Teams to design and complete monthly challenge activities and eco-summit projects from October 2022 to April 2023.  The breakdown is as follows:
Monthly Challenge Grants
From October to March: Elementary, middle and high schools will be awarded grants of up to $350.  Grants are to be used to support a green initiative that aligns with one of DIG's monthly themes. Monthly themes include energy efficiency, water quality & conservation, waste reduction & recycling, alternative transportation, 'green' living and food efficiency. We also encourage schools to create their own projects in relation to the environmental topic of the month.
Eco-Summit Grants
April: Grants will support Eco-Summits that showcase students' 'green' projects to the wider school and community.
Competition Registration/Fees
New this year and year round. Dream in Green will be offering grants to cover the costs of competitions and events. Grant funds can be applied towards competition registration fees, reimbursement for supplies/materials, transportation to/from competitions, etc. Some examples of events include the Regional Science Fair, the Envirothon, etc.
Qualifying Criteria
To qualify for Dream in Green's Green Leadership Grants, schools must meet the following criteria:
Schools must be enrolled in the Green Schools Challenge.
A school may be awarded only one monthly challenge/Eco-Summit grant during the program cycle.
Checks can only be made payable to schools or school PTAs upon Dream in Green's receipt of an invoice
We will use the following evaluation rubric to determine best proposals:
Submission Guidelines
Submit the grant proposal form(s) found on the links below to tell us about the green project the Green Team would like to develop and implement at school. Your proposal should be concise and realistic, and must include a narrative, project timeline, budget and evaluation plan.
Green Teams that are awarded a grant are required to submit a follow-up report after project completion and are encouraged to share their completed projects on social media. Please use the following hashtag for your posts: #GreenLeadershipGrants #GLG #DIGGLG
Green Leadership Grants: Monthly Challenge and Eco-Summit grants for all schools.
Reporting
Dream in Green staff want to know about the project you created!  Awardees of the Monthly Challenge/Eco-Summit Grants will have 60 days to complete the project and to provide the required documentation, including pictures, project completion evaluation report and survey.  Contact the Program Manager for more information.