The Green Schools Challenge is Dream in Green's flagship program which is currently in its eleventh year, serving K-12 students, teachers and staff members in Miami-Dade and Broward counties, the fourth and sixth largest school districts in the nation respectively.
Through the Green Schools Challenge, students and staff are directly involved in designing and implementing energy and environmental solutions at their schools. Students come together as a Green Team to build a green foundation and complete fun monthly challenge activities related to energy efficiency and conservation, waste reduction and recycling, water conservation, alternative transportation, food efficiency and 'green' living (buildings and careers).
The objective of the program is to help schools reduce their carbon footprint while promoting long-term community sustainability.
Our Impact to date
Over the years, countless students have applied the lessons of the Green Schools Challenge at home and in their communities, thereby magnifying the positive impact of the program. Since 2006, Dream in Green has educated approximately over 74,000 students at K-12 schools.
Winners of the 2018-2019 Green Schools Challenge
1st Place Elementary
The Growing Place
1st Place Middle
Nautilus Middle School

1st Place High
Miami Sunset Senior High School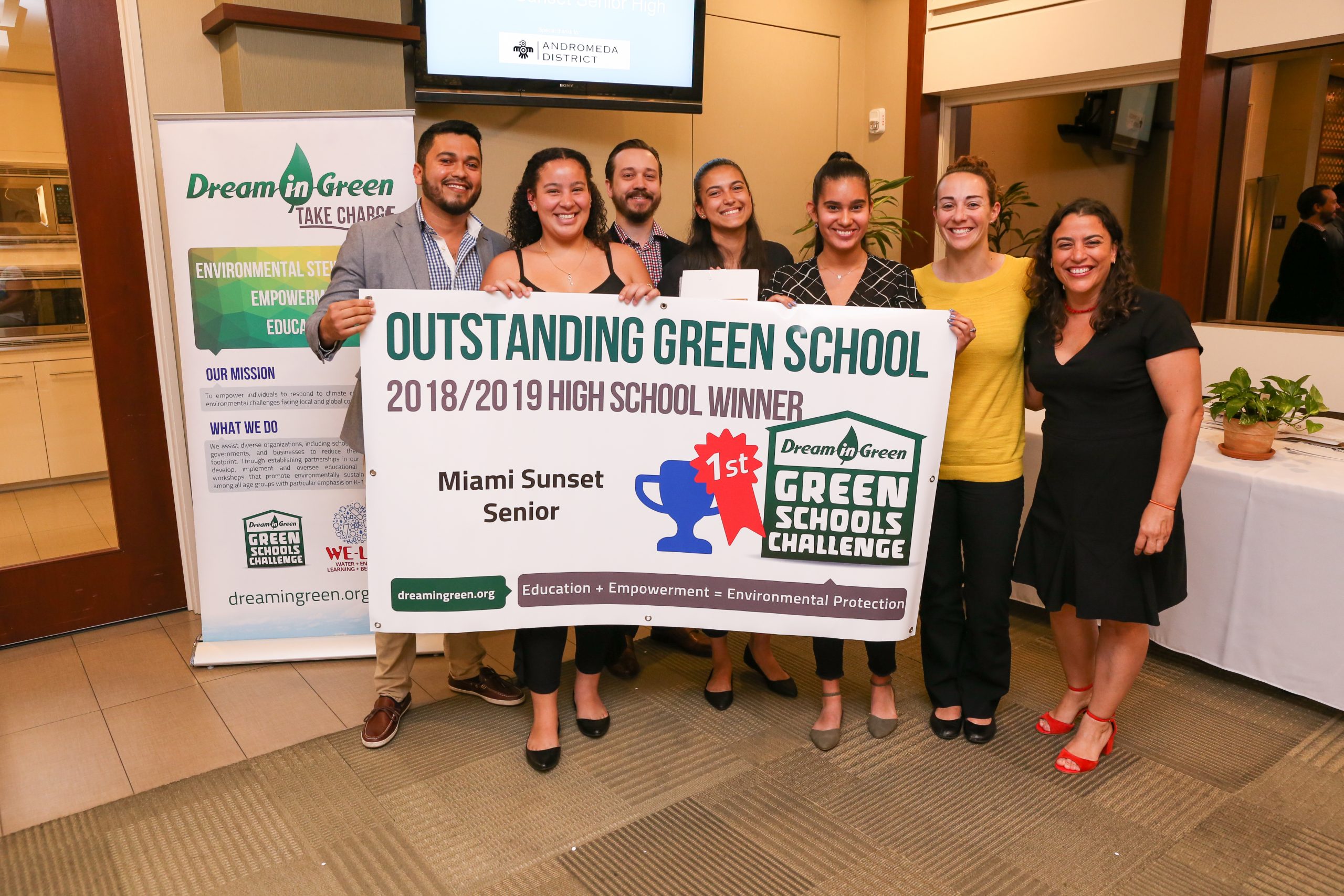 Conserve, Improve, Save
Youth play a critical role in transitioning towards a more sustainable society. Schools typically spend more money on energy costs than on books and computers combined. The U.S Environmental Protection Agency estimates that 25 percent of energy use in schools is wasted. Schools that focus on conservation and invest in improvements can cut costs.
Use savings for other expenditures, such as teacher salaries and educational materials.